Dead heat as Houston's runoff election nears end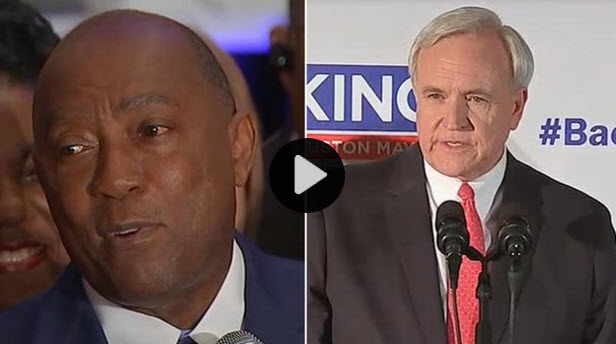 It will be interesting to see how many people come out today to the polls because experts believe most of the voting for the runoff election was done early.
Both mayoral candidates Bill King and Sylvester Turner were on the streets Friday, campaigning to get people to the polls. Turner spent Friday at a southeast Houston retirement complex. King was at a phone bank, where he personally called voters to remind them to do their civic duty.
"At the end of the day when you win the election, you've got to govern the whole city so it's important to campaign every place so people know you care about their neighborhoods," King said. Gallery Furniture owner "Mattress Mack" has endorsed King, appearing in television advertisements for the campaign.