Dems hunt for a win in Montana special election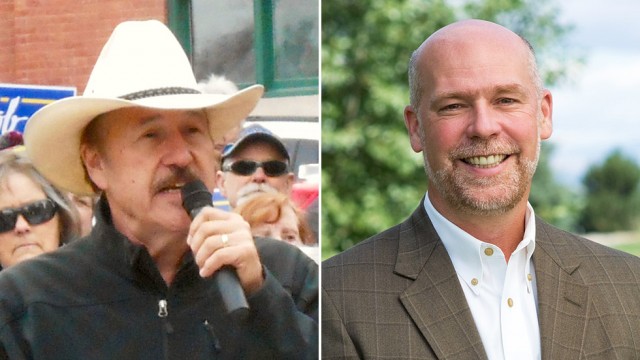 The special election spotlight shifted west this week after a hard-fought race in Georgia. Now all eyes are on Montana, where a popular local folk musician will square off against a wealthy businessman to fill the state's lone congressional district.
After unexpectedly strong turnout from Democrats in Kansas and Georgia special elections that nevertheless failed to flip the seats, the pressure is on in Montana as outside money pours in and attack ads flood the airwaves ahead of the May 25 vote for the seat vacated by Interior Secretary Ryan Zinke.
Democrats hope to turn their recent momentum into a tangible upset in Big Sky Country, where they're competing on what's thought to be safe GOP turf. They're trying to draw contrasts between musician Rob Quist, who sports a cowboy hat and strums a banjo, and his GOP opponent: Greg Gianforte, a millionaire tech entrepreneur from New Jersey who failed to win the governor's mansion in 2016.
"I think one of [Quist's] appeals is that he looks like what we think Montanans are supposed to look like — wearing his cowboy hat 100 percent of the time," said Robert Saldin, a political science professor at the University of Montana.
"He talks about how he's spent his whole life traveling the state and representing Montana through his music and poetry. This is all an attempt to draw a distinction with Gianforte."