Dems Start To Distance Themselves From Hillary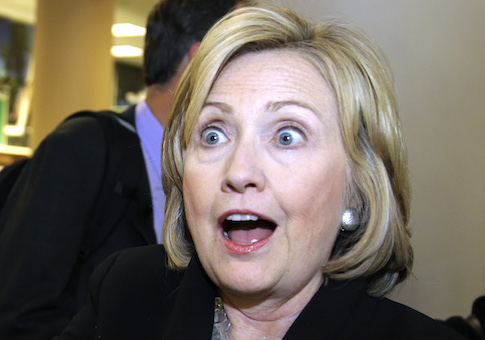 Everyone in Washington is talking about Hillary Clinton's use of a personal e-mail account during her four years as secretary of State and her homebrew computer server. Everyone, that is, except for many Senate Democrats.
As operatives, strategists and opposition research groups rush to her defense, some Washington Senate Democrats are remaining silent for the moment, saying they've been too busy with the week's packed schedule to be fully briefed on the crisis du jour.
Democrats have a difficult line to walk. They don't want to be seen hitting their strongest contender to keep the White House, but that does not mean they are rushing to shield her from criticism either. For more than a dozen senators, the easiest thing to do was to shrug off questions about Clinton's private e-mail or the fact she was running them through her own server.
"[I've] been busy with other things around here, like Prime Minister Netanyahu and ISIL and things like that," Sen. Ben Cardin of Maryland said on the way to a midday floor vote. "So I haven't looked at it yet."