Dems Vow To Protect Boehner From Conservative Coup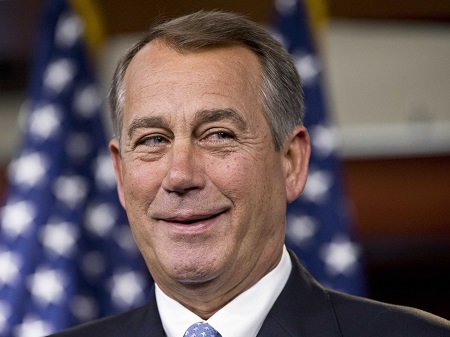 A number of right-wing Republicans, long wary of Boehner's commitment to GOP efforts attacking President Obama's policy priorities, have openly considered a coup in an attempt to transfer the gavel into more conservative hands.
But Democrats from across an ideological spectrum say they'd rather see Boehner remain atop the House than replace him with a more conservative Speaker who would almost certainly be less willing to reach across the aisle in search of compromise. Replacing him with a Tea Party Speaker, they say, would only bring the legislative process — already limping along — to a screeching halt.
"I'd probably vote for Boehner [because] who the hell is going to replace him? [Ted] Yoho?" Rep. Bill Pascrell (D-N.J.) said Wednesday, referencing the Florida Tea Party Republican who's fought Boehner on a host of bipartisan compromise bills.