DeSantis slams Biden administration for 'hypocrisy' over lack of virus testing for migrants while floating domestic travel bans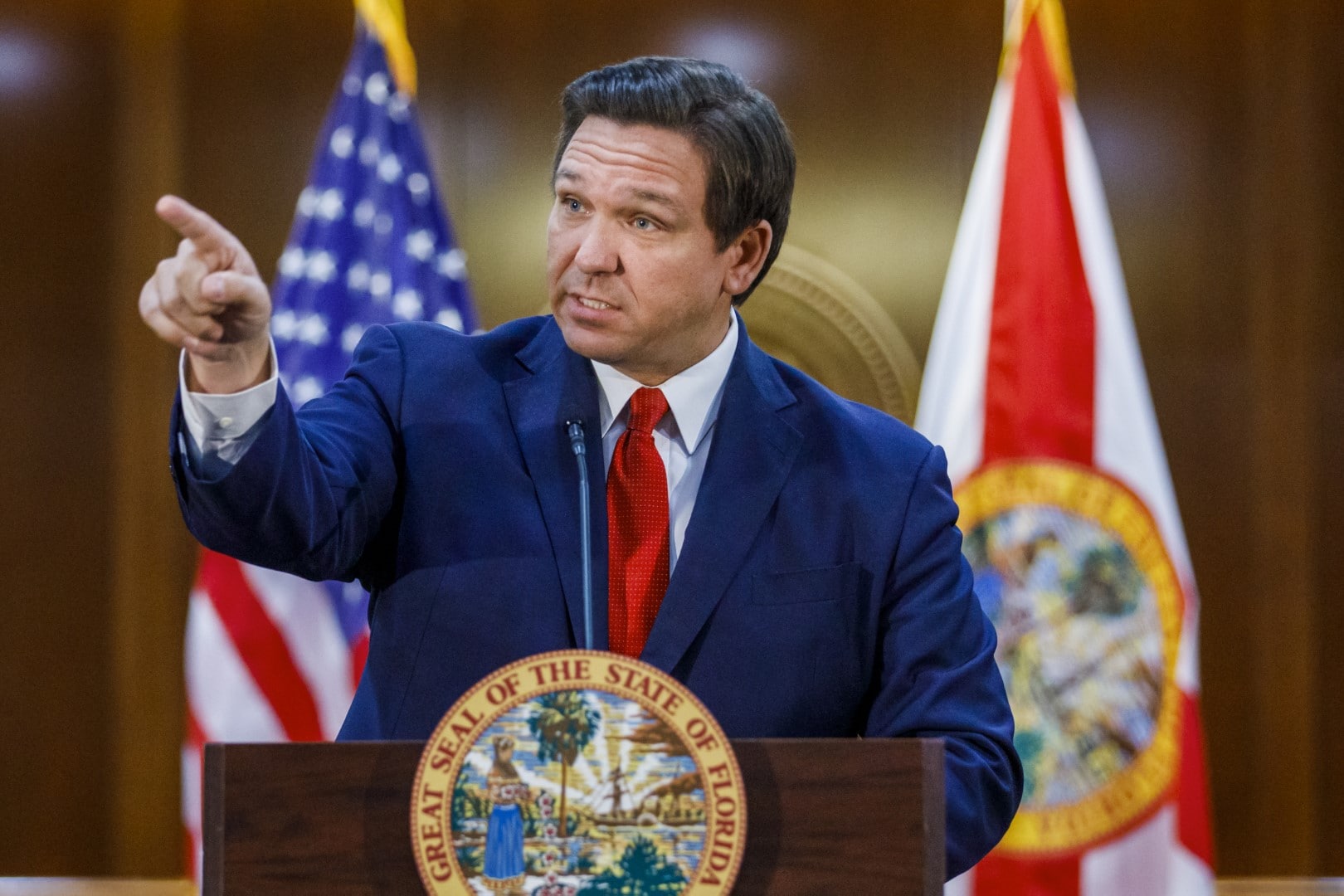 Florida Gov. Ron DeSantis accused the Biden administration of "hypocrisy" for welcoming migrants into the country without requiring coronavirus testing but was mulling a ban on domestic travel to Florida.
"Of course they're not being screened for COVID at the southern border. Because this is all political. So he's opening the border, he's letting illegals pour in, they are not doing any COVID tests. … We have no idea what type of COVID or other things they may be carrying," the Republican governor said Sunday morning on Fox News's Sunday Morning Futures with Maria Bartiromo.
"Yet, he wants to potentially make you take a test if you just get on an airplane and fly from one American city to the next. Or he wants to prevent travel to the state of Florida," he said.
"It is a huge contradiction and you can't square…opening borders for illegal aliens but then also restricting U.S. citizens from basically traveling around the country as they see fit."@RonDeSantisFL rips the Biden administration for reportedly not testing migrants for COVID. pic.twitter.com/y1hGsU4Pzx
— Washington Examiner (@dcexaminer) February 14, 2021
The Biden administration last week ruled out mandating that passengers traveling on domestic flights be tested for the virus for the time being.
The New York Times reported earlier this month that in Texas, there is no quarantine requirement "for migrants who arrive with no coronavirus symptoms, according to volunteers working with the migrants; there, they said, those released by Border Patrol are being allowed to board buses and travel to other destinations."
The International Organization for Migration said last week it will assist authorities with testing migrants before they enter the country.
"This stinks to high heaven. It is a huge contradiction, and you can't square wanting open — opening borders for illegal aliens but then also restricting U.S. citizens from basically traveling around the country as they see fit. And I think the American people see the hypocrisy," DeSantis continued.
Last week, DeSantis slammed the Biden administration for floating a ban on domestic travel to Florida as a move to tamp down the spread of new COVID-19 variants.
"Any attempt to restrict by the federal government would be an attack on our state done purely for political purposes," DeSantis said at a press conference Thursday, adding the move would be "unconstitutional."
White House press secretary Jen Psaki addressed the reports last week and said, "No decisions have been made."
"We are always considering what steps are necessary to keep the American people safe, but we are not currently in the process of — no decisions have been made around additional public health measures that would delay or would change, I should say, domestic travel considerations," Psaki said.