Director of CrossFit Games Stands Strong: Glocks to Be Given as Prizes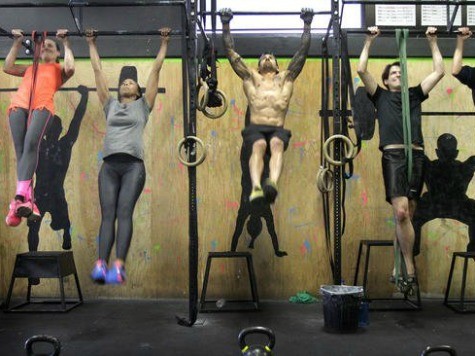 The director of next week's Southern California CrossFit Games is standing strong amid criticism, maintaining that prizes will include Glock handguns.
The director, Dave Castro, said Glock "offered the weapons as prizes and he gladly accepted."
According to the Los Angeles Times, "many" support the decision to give Glocks as prizes, but there have also been naysayers.
The Times pointed to an Instagram user who wrote, "As if our country doesn't glorify guns enough already. Fitness not firearms, please. This sponsorship and Dave Castro's personal choices to showcase guns saddens me as someone who does CrossFit."
On Facebook, Jennifer Elizabeth wrote:
Half of the US and most of the rest of the world do NOT agree with the American gun culture, and are disgusted that you are forcing people who do crossfit to be associated with it by the "guns as prizes" BS. Whatever you believe in, show some respect, and stop ignoring that CrossFit is an international sport.