Dozens of demonstrators arrested at North Dakota pipeline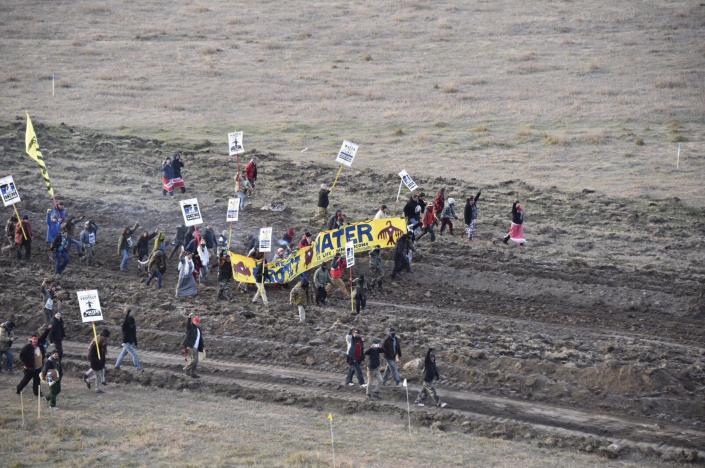 More than 80 protesters were arrested on Saturday after clashing with police near a pipeline construction site in North Dakota, according to the local sheriff's department, which said pepper spray was used on some demonstrators.arresting them.
The 83 protesters were arrested near the site of the Dakota Access pipeline on numerous charges ranging from assault on a peace officer to rioting and criminal trespass, the Morton County Sheriff's department said in a statement.
Law enforcement was alerted early Saturday morning to an SUV on private property near the pipeline construction site and found that four men had attached themselves to the vehicle, according to the sheriff's department. Police removed the men from the SUV before arresting them.
Later, around 300 protesters marched toward pipeline construction equipment and tried to breach a police line keeping them from the equipment, the sheriff's department said.
Some were pepper sprayed by law enforcement. One protester attempted to grab a can of pepper spray from an officer, resulting in the officer being sprayed.