Elizabeth Warren supporter arrested after allegedly assaulting US Senate challenger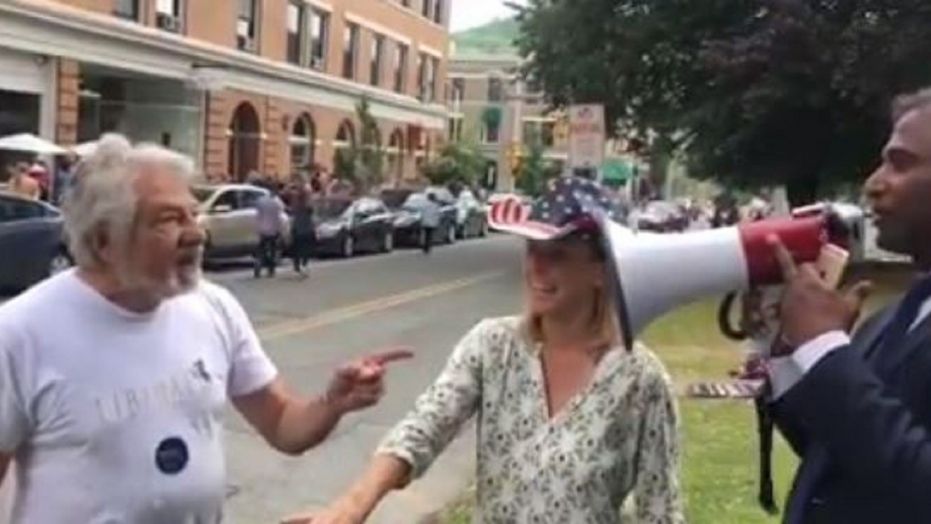 A supporter of U.S. Sen. Elizabeth Warren has reportedly been arrested for allegedly assaulting one of Warren's opponents in this year's U.S. Senate race in Massachusetts.
The suspect, identified as Paul Solovay, 74, was arrested Sunday for allegedly pushing a bullhorn in the face of Shiva Ayyadurai, resulting in a bloody lip for the Senate candidate, the Berkshire Eagle reported.
Ayyadurai, who is running as an independent, was using the bullhorn to shout at supporters lined up outside a venue in Great Barrington, about 135 miles west of Boston, to see Warren speak during a town-hall style event Sunday afternoon, the newspaper reported.
"We don't produce enough engineers. We don't produce enough doctors. What we do is produce a bunch of s—bag lawyer lobbyists like Elizabeth Warren," Ayyadurai can be heard shouting toward the crowd in a video of the incident posted to Facebook.