Elk selfies gone wrong: Two gored at St. Louis County park prompt more safety warnings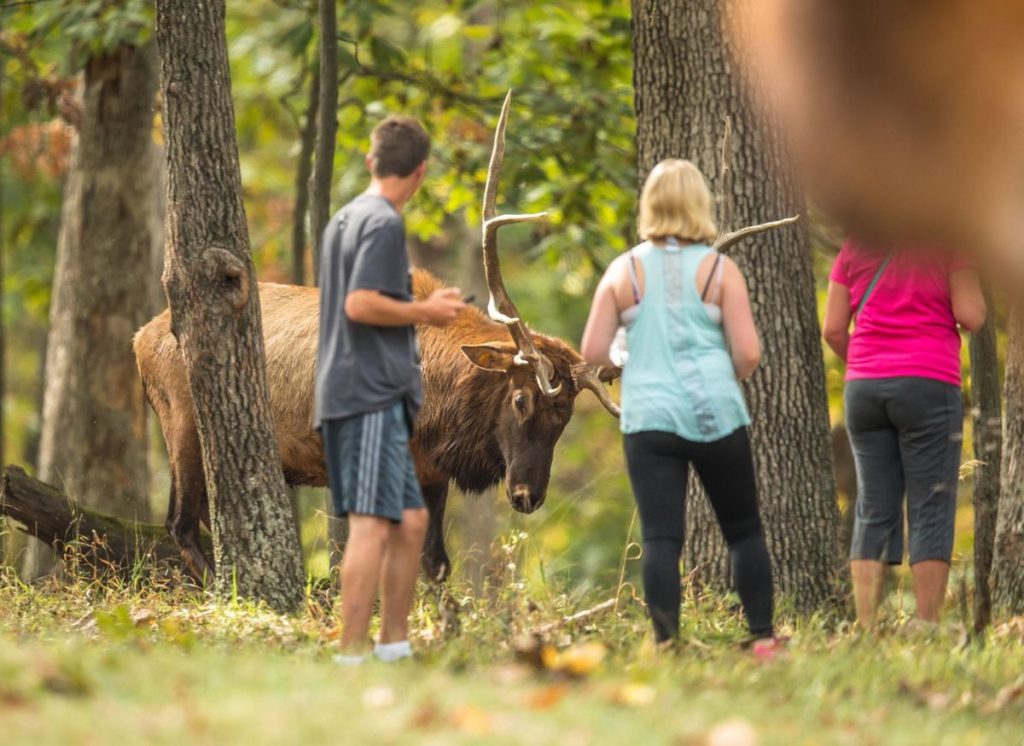 ST. LOUIS COUNTY • The signs at Lone Elk Park read: "Absolutely do not approach the elk!"
But the signs apparently aren't enough.
Within the past two weeks, two people have been injured by charging elk in the west St. Louis County park, alongside Interstate 44 near Valley Park, after ignoring the warnings.
Lone Elk Park officials say they usually get about one report every year of someone being gored. The animals are especially dangerous during mating season, which lasts from about mid-August into December, when bulls are especially aggressive.
Since Sept. 30, two women have been injured when they got near the herd of 17 elk.