Extra security planned for Panthers-Vikings game amid Charlotte protests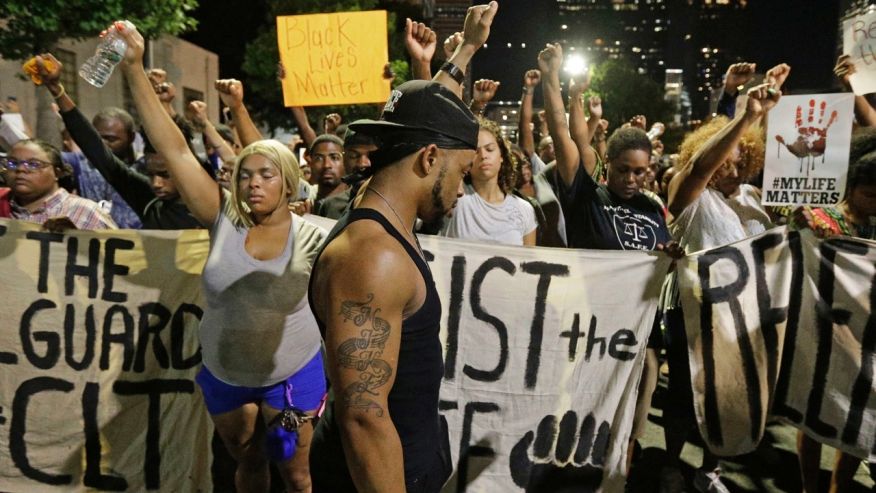 Charlotte officials plan to add extra security around Bank of America Stadium for Sunday's NFL game between the Carolina Panthers and Minnesota Vikings amid ongoing protests over the fatal shooting of a black man by city police officers.
Interim City Manager Ron Kimble declared Sunday's game to be an "extraordinary event," which allows the city to "modify its permitting process for activities such as parades and specifies particular items that are prohibited from being brought into certain boundaries of the event."
Protests have taken place in downtown Charlotte every evening since Tuesday, when 43-year-old Keith Lamont Scott was shot and killed by a Charlotte-Mecklenburg police officer. After violence led to the death of one demonstrator Wednesday, North Carolina Gov. Pat McCrory declared a state of emergency and protests have been largely peaceful since.
However, Fox 46 Charlotte reported that some protesters have intimated they will try to "shut down" the game. USA Today reported that a large group of protesters planned to go to the stadium Sunday in the hope of catching the attention of Panthers players.
"It just seems like they're focused just on the game," Brian Mayes told the paper. "A little thing here and there, but just one walk from the end of that corner would mean a lot to a whole lot of these people out here.