Exxon fights Massachusetts 'political' probe into climate change dissent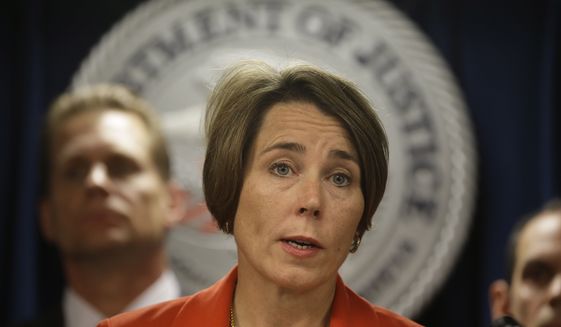 Alex Epstein had a three-word response after learning Wednesday that Massachusetts Attorney General Maura Healey had included him in her investigation into climate change "fraud": Buzz off, fascist.
Only he didn't say "buzz."
Mr. Epstein is a proud fossil fuel advocate, a believer that the benefits from cheap, reliable energy are more than offset by any still-under-debate problems from rising carbon dioxide in the atmosphere. His views are laid out in his 2014 book "The Moral Case for Fossil Fuels" (Penguin Random House).
For this, he finds himself on the prosecutor's radar. His advocacy group, the Center for Industrial Progress, was named in an April 19 subpoena issued by Ms. Healey's office demanding 40 years of communications between ExxonMobil and a dozen free market groups and universities.