Florida Gov. Rick Scott asks courts to quickly intervene in Obamacare spat with HHS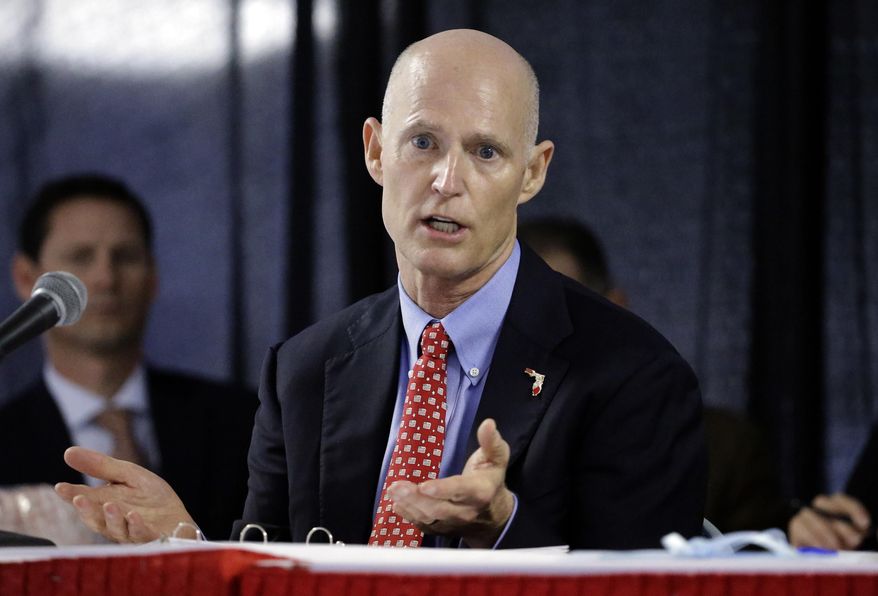 Florida Gov. Rick Scott asked a federal court Thursday to thwart the Obama administration from using "unconstitutional coercion" to, in his view, force him to expand Medicaid under Obamacare by refusing to renew a separate program that helps hospitals care for the poor and uninsured.
Mr. Scott, a Republican, paid a personal visit this week to Health and Human Services Secretary Sylvia Mathews Burwell, hoping to secure more than $1 billion in federal funds to extend the Low Income Pool (LIP) program, which reimburses hospitals that treat the poor and uninsured.
The administration, though, says expanding Medicaid would be a more effective way to ensure that more than 800,000 of Florida's poorest resident gain access to care. It does not want funding streams such as LIP to pick up costs that Medicaid expansion might cover.
Without a straight answer in hand, Mr. Scott asked the courts to force HHS to consider his request without letting Obamacare color its deliberations.
"Without this vital [LIP] funding, healthcare providers through Florida stand to lose hundreds of millions of dollars used to offset the costs of care not otherwise compensable through Medicaid, either in its current or its expanded form," Mr. Scott said in a motion to the U.S. District Court for the Northern District of Florida.