Florida governor criticizes Washington for lagging in Zika fight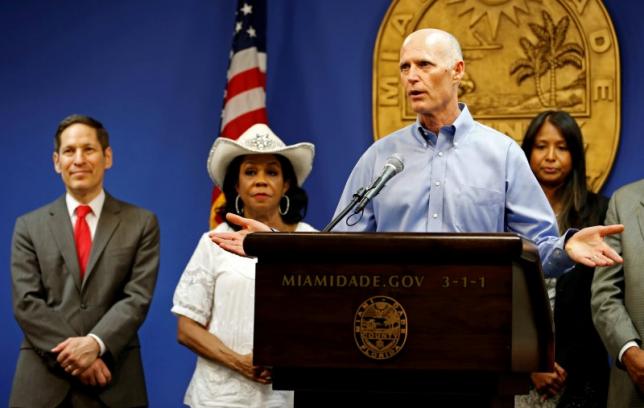 Florida Republican Governor Rick Scott on Sunday accused the federal government of lagging in providing assistance to combat the spread of the Zika virus in a Miami-area neighborhood, the site of the first U.S. transmission of the virus.
Scott was speaking on NBC's "Meet the Press" about the neighborhood of Wynwood, where crews began aerial spraying on Thursday to kill virus-carrying mosquitoes. Zika can cause microcephaly, a rare but devastating birth defect.
The governor said state health authorities had identified 16 cases of Zika that were spread by local mosquitoes and criticized the federal government for failing to get more involved in battling the virus.
Scott said he asked U.S. Centers for Disease Control and Prevention (CDC) Director Thomas Frieden earlier this week for 10,000 additional Zika preparedness kits.
"We still need the federal government to show up. The President and Congress have to work together. This is a national, international issue. It's not just a Florida issue," Scott said.