Former KKK leader David Duke running for Senate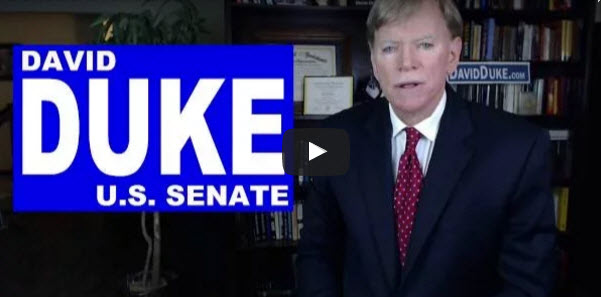 Former Ku Klux Klan leader David Duke is launching a Senate bid in Louisiana, he announced Friday.
"After the great outpouring of overwhelming support, I'm proud to announce my candidacy for United States Senate," Duke said in a video on his YouTube page.
Duke says he's running under the slogan of "America first" — a phrase also popularized by GOP nominee Donald Trump and used in his acceptance speech Thursday night at the Republican convention.
In the YouTube video, Duke praised Trump, who he said had adopted policies he's long advocated for and promised to campaign on similar issues.
"I'm overjoyed to see Donald Trump and most Americans embrace most of the issues that I've championed for years," Duke said. "I was the first major candidate in modern times to promote the policy of 'America first.'