Founder Of #ShoutYourAbortion Campaign Announced Her Abortion With A Coat Hanger, Pregnancy Test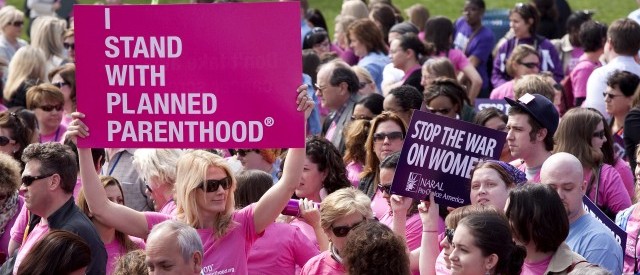 One of the two feminist women who launched the viral Twitter campaign #ShoutYourAbortion admitted on her Facebook page that she was so excited to abort her baby, she announced it to everyone in a Seattle building using a coat hanger and a positive pregnancy test as props.
Amelia Bonow started the #ShoutYourAbortion crusade on Sept. 19, urging women who are proud of their abortions to share their stories on Twitter. But on Bonow's Facebook page, the feminist went beyond just using a hashtag, and boasted that before she aborted her child last year, she announced her decision to everyone in The Laurelton, a historically liberal apartment building in Seattle.
The radical feminist marched to the building's bulletin board, pinned her positive pregnancy test and then adorned it with an ominous coat hanger. She said that the coat hanger wasn't used to scrape the baby out of her body, noting that because of organizations like Planned Parenthood, abortions are legal and safe.