'Free' College in Cali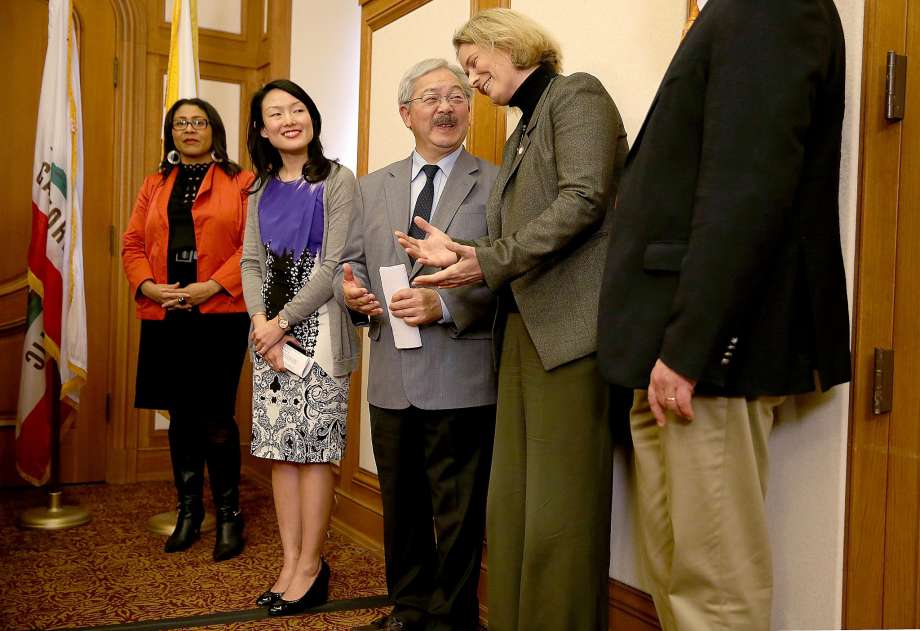 City College of San Francisco will be free of charge to all city residents under a deal announced Monday by Mayor Ed Lee and Supervisor Jane Kim that college trustees hope will lead to an enrollment jolt and more state funding for the school.
Under the agreement, which is expected to take effect in the fall, the city will pay $5.4 million a year to buy out the $46-a-credit fee usually paid by students.
The city's contribution will also provide $250 a semester to full-time, low-income students who already receive a state-funded fee waiver. They will be able to use the money to pay for books, transportation, school supplies and health fees. Part-time students with fee waivers will get $100 a semester for the same purpose.
"Now we can say to California resident students that your City College is free," Lee said at a City Hall news conference with Kim, City College trustees, faculty members, acting Chancellor Susan Lamb and others. "This is a good story."