Gary 'Lt. Dan' Sinise Demands Answers From The Lawless Obama Regime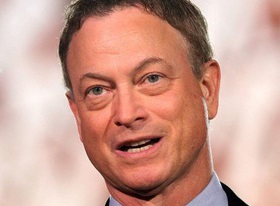 Actor Gary Sinise, who is a prominent veterans' advocate, is questioning how the White House unilaterally conducted a trade of suspected Army deserter Bowe Bergdahl for five dangerous Gitmo terrorists.
The U.S. Army will be charging Bowe Bergdahl for desertion and misbehavior before the enemy. Those charges are to be brought at an Article 32 hearing, which is similar to a civilian court's grand jury. A guilty verdict at a trial for Bergdahl could lead to a maximum of life imprisonment.
The Washington Post reported:
"The desertion charge carries a maximum punishment of five years in prison, along with a possible reduction in rank and loss of pay and allowances. But the charge of misbehavior before the enemy carries a maximum punishment of confinement for life, a dishonorable discharge, a reduction to private and total forfeiture of pay and allowances since the time of his disappearance, Army officials said."
Sinise, who is beloved for his role as Lieutenant Dan in the film "Forrest Gump," wants answers for the President's handling of the affair.