Gay Group 'More Powerful than the NRA,' Warns North Carolina Governor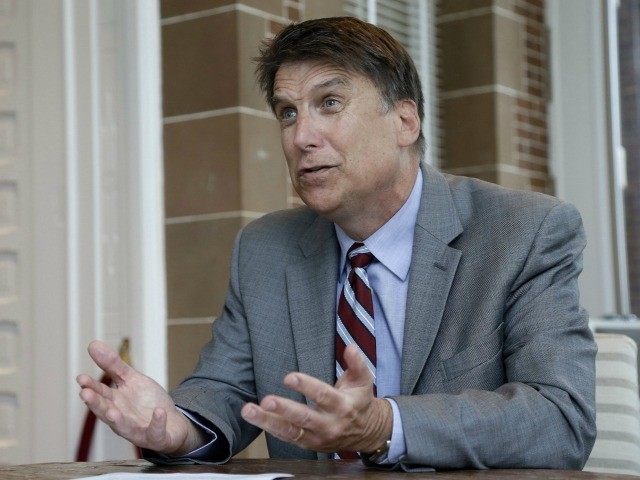 The embattled governor of North Carolina says the anti-Christian Human Rights Campaign is more powerful than the National Rifle Association, which is arguably the most powerful issue group in the United States.
Republican Governor Pat McCrory tells NBC that the powerful gay group has "…millions of dollars, which makes me want overturn [Citizens] United, because I don't know who their donors are, either. But they are putting on a lot of pressure, instead of having a good dialogue."
McCrory said, "I don't think the government should be telling the private sector what their restroom and shower law should be, to allow a man into a woman's restroom or shower facility at a YMCA, for example."
McCrory is under continued assault from a highly organized and very rich coterie of homosexual organizations and their friends in business and the entertainment world for his defense of women and girls who do not want biological men urinating and showering with them.