Geno's Steaks, iconic Philly cheesesteak joint, takes down controversial 'Speak English' sign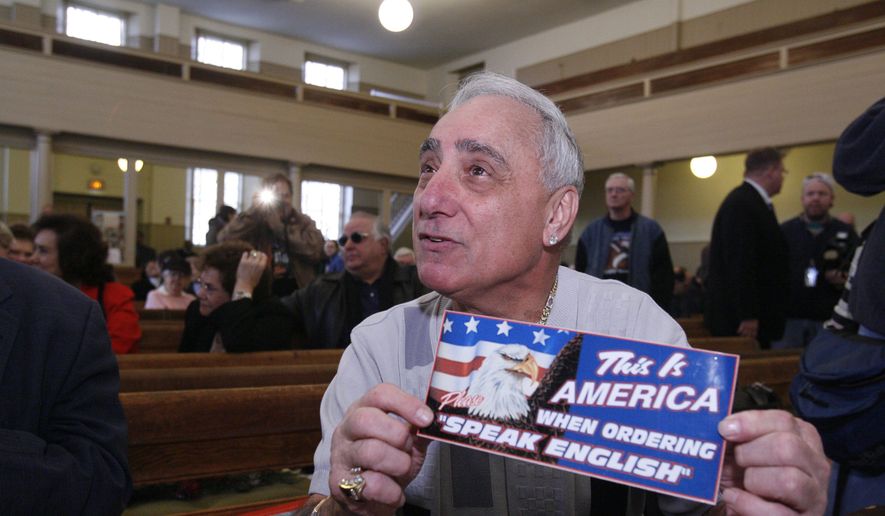 Famous Philadelphia cheesesteak stand Geno's Steaks has removed a controversial "Speak English" sign that made national headlines in 2006.
Late Geno's owner Joey Vento conveyed his concerns over U.S. immigration policy 10 years ago by requiring patrons to order their meals in English. A media blitz followed, and when the man died his son honored his wish — until now — to keep the sign in place.
"It's not about a sign. It's about what you do and what your mark in life is, and Geno wants to change that mark in life," the iconic eatery said in a statement released Thursday, Fox News Latino reported Friday.
Mr. Vento's son, Geno, said it was "time to move on from the sign."
A reporter from the Philadelphia Daily News, Helen Ubiñas, successfully tested the new policy by ordering "Dos, con Whiz, por favor," on Thursday, the network reported.