Gillum holds razor-thin lead in Florida race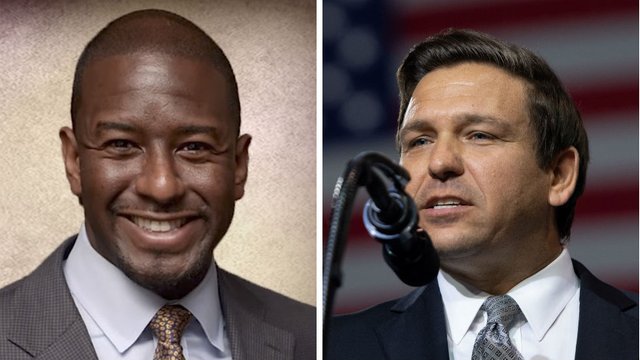 Democrat Andrew Gillum (D) holds a razor-thin lead over former Rep. Ron DeSantis (R) in the upcoming Florida gubernatorial election, according to a new survey by St. Pete Polls.
Forty-seven percent of likely voters told pollsters they would vote for Gillum if the election was today, compared to the 45.9 percent who said they would back DeSantis. The 1.1 point lead was well within the 2.2 percent margin of error.
The poll also showed 44 percent of voters said they approved of Gillum's response to Hurricane Michael as mayor of Tallahassee, while 30.3 percent said they disapproved of how he handled the storm.
Hurricane Michael tore through Florida last week, killing more than 20 people and devastating infrastructure.