Governor orders evacuation of Dakota pipeline protest camp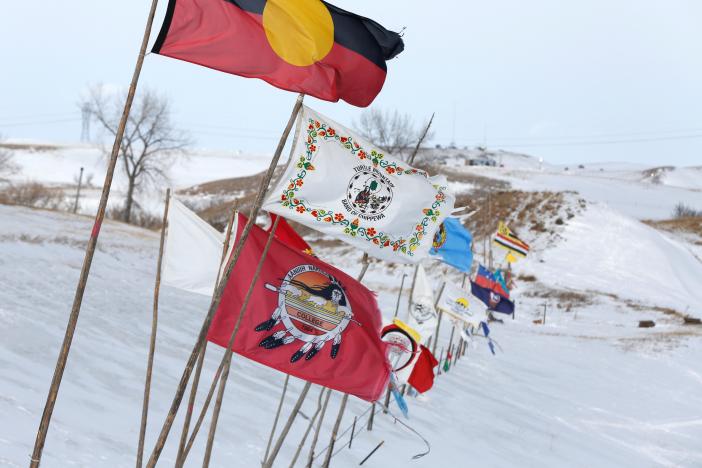 The governor of North Dakota ordered protesters on Wednesday to evacuate a demonstration camp near the site of the Dakota Access Pipeline in the latest move to clear the area that has served as a base for opposition to the multibillion dollar project.
Republican Doug Burgum ordered demonstrators to leave the camp located on land owned by the U.S. Army Corps of Engineers by Feb. 22, citing safety concerns that have arisen due to accelerated snowmelt and rising water levels of the nearby Cannonball River.
Burgum also said in his executive order that the camp poses an environmental danger to the surrounding area. His order reaffirms a Feb. 22 deadline set by the Army Corps for the demonstrators to clean up and leave.