Governor who warned of drug dealers impregnating white girls now has some thoughts on the guillotine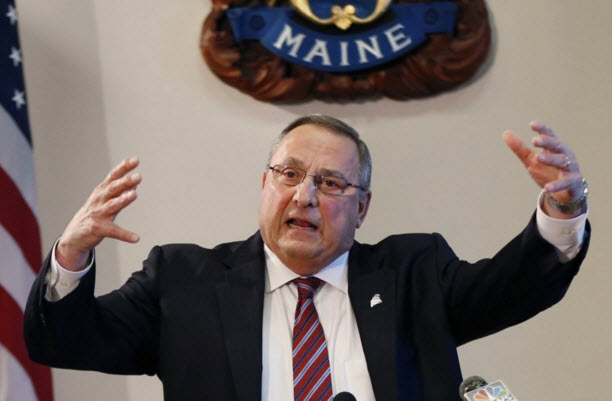 Maine Gov. Paul LePage (R) on Tuesday appeared on a Maine radio station and said some stuff about Maine, which you should probably listen to if you are into Maine-related news items. But mostly, we'd direct your attention to the end of the interview, in which LePage suggested reviving the use of the guillotine.
The governor's office said the guillotine comment was a joke, the AP reported.
But anyway, below you'll find a rush transcript from the WVOM interview, which picks up right after a question about harsher penalties for those who bring drugs into the state. You might remember LePage, by the way, from his recent turn using some racially loaded language to describe the state's heroin problems.