Grassley faces race of his life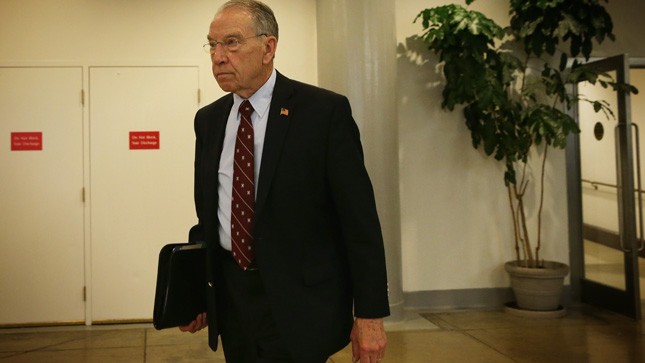 After decades of coasting to reelection, Sen. Chuck Grassley is facing his toughest race yet.
Iowa political observers say the 82-year-old Republican senator known for his independent streak could be in danger in a turbulent, no-holds-barred presidential election year.
A Loras College poll released Thursday had the Iowa lawmaker in a statistical dead heat against Patty Judge, his Democratic challenger. Grassley led by only one point, 46-45, against the former lieutenant governor. That nominal advantage was well within the poll's four-point margin or error.
Public Policy Polling, a left-leaning firm, released a survey earlier last week showing Grassley with a 7-point lead. But even that margin hardly suggests safety for the incumbent.