GWU no longer requires U.S. history course for history majors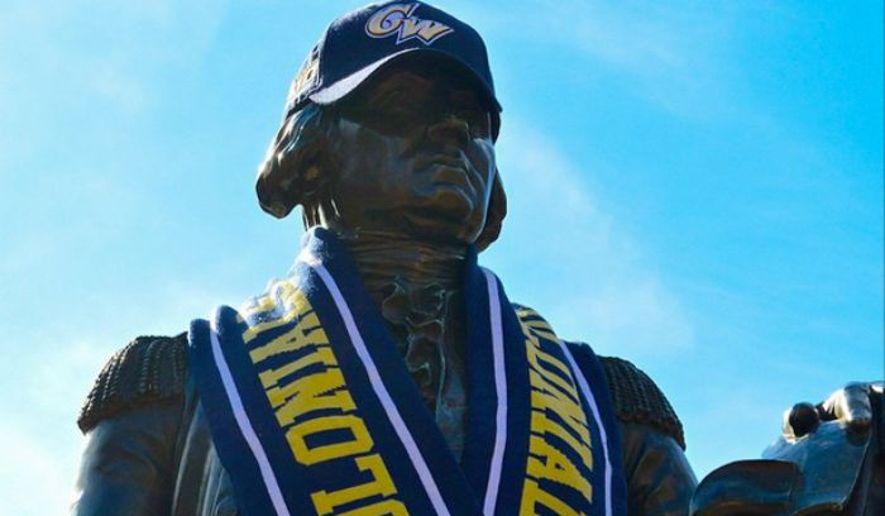 George Washington University now joins a growing list of elite American schools that no longer require history majors to take a U.S. history course before earning a diploma.
An education watchdog reported Thursday that GWU has embraced a policy by one-third of the nation's most prestigious schools, which makes a U.S. history course optional for students who call the field their vocation. The College Fix said GWU History Department Chair Karin Schultheiss and multiple instructors at the university rebuffed inquiries on the new rule.
"At GWU, history majors must take eight to ten upper level courses: one on a time period before 1750, and three on different regions of the world, including Europe, North America, Africa, Asia, Latin America, and the Middle East," the watchdog group reported. "Previously, students were required to take two courses focused on Europe and North America and complete a thesis or capstone project. Though the thesis requirement still exists, students can choose to complete 'digital capstone projects.' "
The school's newspaper, The Hatchet, recently said faculty framed the new policy as a way to "recruit students" and "better reflect a globalizing world," The College Fix reported.
GWU's decision is the second to raise eyebrows in recent months. The school, located in the heart of the nation's capital, made national headlines in August when it hired Jesse Morton, a former recruiter for al Qaeda, as a homeland security expert.