Hawaiians call Mark Zuckerberg 'the face of neocolonialism' over land lawsuits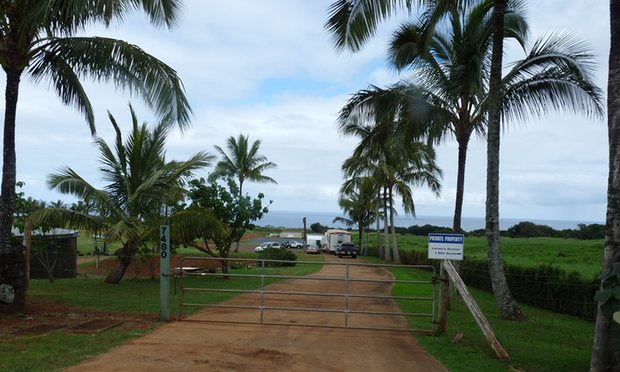 A few days after Christmas, Mark Zuckerberg shared a series of photographs of his family at their $100m, 700-acre property in Kauai. The Facebook CEO and his wife "fell in love with the community and the cloudy green mountains", he wrote, and decided to "plant roots and join the community ourselves".
Two days later, Zuckerberg's lawyers filed lawsuits against hundreds of Hawaiians who may own an interest in small parcels within the boundaries of Zuckerberg's estate. The "quiet title" suits, first reported by the Honolulu Star-Advertiser, are used to clarify the often complicated history of land ownership in Hawaii and can result in owners being forced to sell their land at auction. In some cases, defendants are even required to pay the legal fees of the plaintiff – in this case, the world's fifth richest man.
Zuckerberg's lawsuits have prompted a backlash from locals who place the billionaire within a long, painful history of western conquest and Native Hawaiian dispossession.
"This is the face of neocolonialism," said Kapua Sproat, a law professor at the University of Hawaii who is originally from Kauai. "Even though a forced sale may not physically displace people, it's the last nail in the coffin of separating us from the land."