Heat wave tests Southern California's power grid amid gas shortage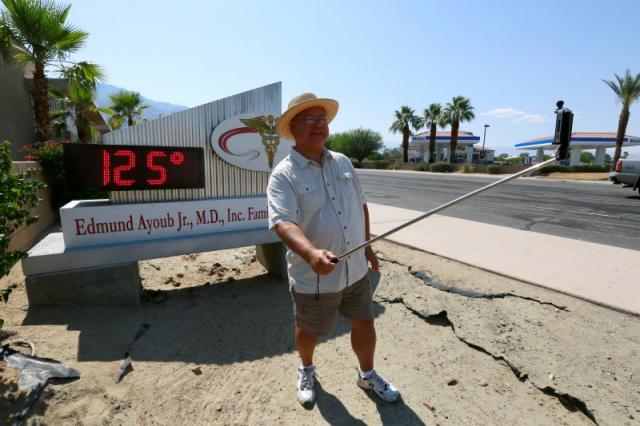 California's power grid operators warned homes and businesses on Monday to conserve electricity as rising demand for air conditioning stoked by a record-setting heat wave across the U.S. Southwest tested the region's generating capacity.
The so-called Flex Alert was posted until 9 p.m. Pacific time during a second day of triple-digit temperatures that strained Southern California's energy production, creating a potential for rolling blackouts on the first official day of summer.
But the peak hour for energy demand came and went Monday evening without disruption of the region's power delivery network, the California Independent System Operator (ISO) reported.
"Since we're past that and have not experienced any trouble, I think we're headed into the safe zone," agency spokeswoman Anne Gonzales told Reuters.