'Hillary Hospital' Signs Welcome Hillary Clinton to LA for Her Hollywood Fundraising Gigs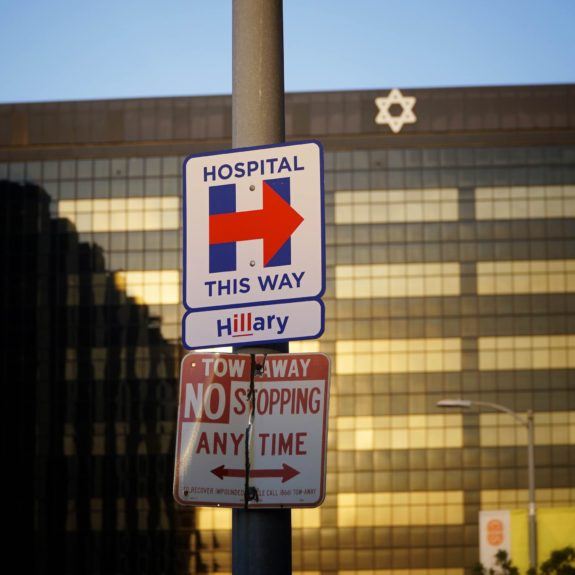 Democrat HILLary Clinton is fundraising in Los Angeles this week and local street artists wanted to make sure that she could find the closest hospital if need be.
Signs and posters appeared in front of Cedars-Sinai, St. John's, UCLA and Los Angeles Children's Hospital yesterday and overnight.
The signs used HILLary Clinton's logo and mimicked international hospital signs with the distinctive H. The signs also featured the word "ill" in the middle of Hillary's name.
Signs were spotted in front of buildings with the names of Cheryl and Haim Saban, who hosted HILLary Clinton's fundraiser yesterday and Steven Spielberg who also has contributed greatly to Clinton's campaign.