House Conservatives Sending Boehner A 'Lifeline'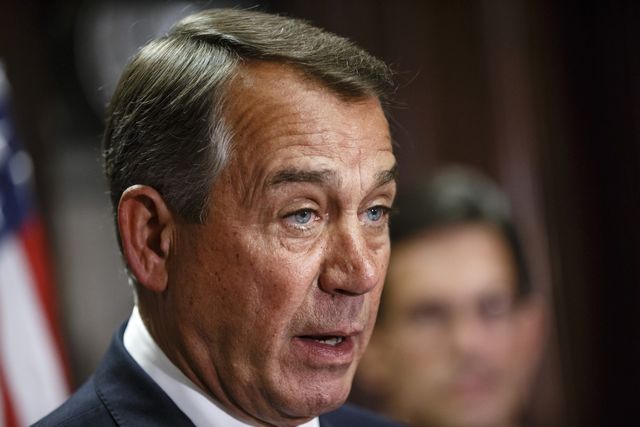 "To be honest with you," Rep. Paul Gosar told CQ Roll Call, "not all of it is his fault."
The conservative Arizona Republican, who didn't back Boehner for speaker in January's election, said much of the frustration in GOP circles outside of Washington came because Republicans promised a fight on the Department of Homeland Security once the GOP controlled the Senate.
"Well where's [Senate Majority Leader] Mitch McConnell? Where are our senator friends?" Gosar asked. "I mean, they took a bail on this one as well."
Asked about Boehner's overall performance, Gosar paused, then admitted he has questions. But he noted his staff is scheduled to meet with Boehner's team to discuss a statutory tactic for blocking the executive action on immigration. "I want to send him a lifeline," Gosar said. "If it works, who knows? We'll see what happens."
Conservatives aren't exactly pleased with how leadership has handled the first two months of the 114th Congress.
The sudden capitulation on the DHS fight — after months of tough talk — angered many on the right. David Schweikert, R-Ariz., said he was "horribly disappointed, almost heartbroken" that Republicans gave in. Still, even the most conservative elements of the Republican Conference are surprisingly understanding of Boehner's difficult job.