Hundreds rally near NC Legislative Building in Raleigh to support HB2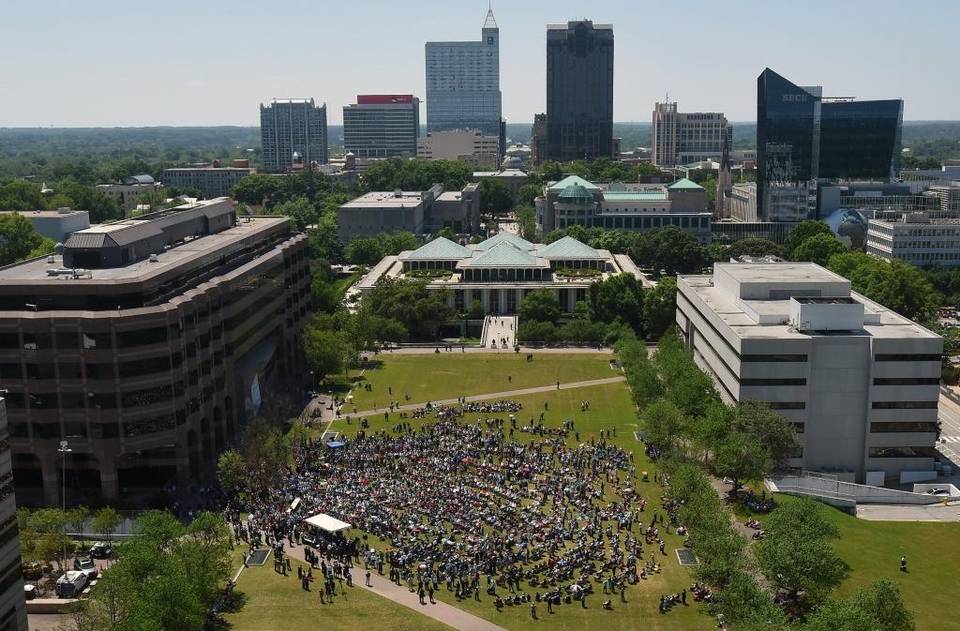 Hundreds of supporters of a new North Carolina law that limits LGBT rights rallied downtown Monday to defend it against what pastors and Republican lawmakers said were lies churned into a smear campaign.
Speakers on Halifax Mall, just north of the Legislative Building, focused on the section of the law that requires people to use bathrooms in public facilities that correspond to the gender on their birth certificate. The law overturns a Charlotte ordinance that would have allowed transgender people to use the bathroom that matches their gender identity.
The law, commonly called House Bill 2 or HB2, has roiled the state since the legislature passed it in a one-day session March 23, triggering rallies for and against it, national and international news reports and economic damage from boycotts. Opponents want its repeal.
"We have a solemn duty to stand in defense of our state, in defense of the truth and in defense of HB2," said John Rustin, executive director of the NC Family Policy Council, on the day the legislature returned for its scheduled 2016 session. "Encourage the governor and state legislators to stay the course against these despicable attacks.