ICE Promises Raids Of Homes, Businesses In Sanctuary California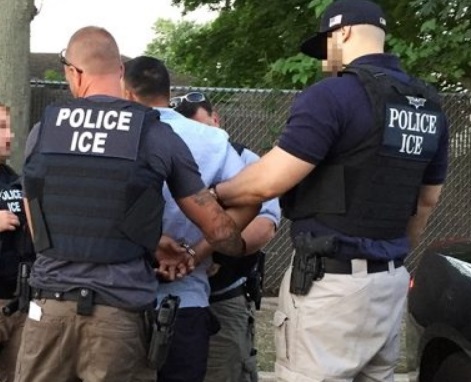 The head of U.S. Immigration and Customs Enforcement (ICE) says the agency will begin carrying out immigration raids in local neighborhoods and workplaces after California became a sanctuary state.
"ICE will have no choice but to conduct at-large arrests in local neighborhoods and at worksites, which will inevitably result in additional collateral arrests, instead of focusing on arrests at jails and prisons where transfers are safer for ICE officers and the community," acting ICE Director Tom Homan wrote in a statement obtained by Breitbart Texas. "ICE will also likely have to detain individuals arrested in California in detention facilities outside of the state, far from any family they may have in California."
The threat comes days after California Governor Jerry Brown delivered the gold to illegal aliens by making the entire state a sanctuary. Brown signed SB54, the "California Values Act" into law last week making it illegal, after January 1, 2018, for a local law enforcement officer to ask about a person's immigration status during the course of routine interactions with the public, Breitbart News' Michelle Moons reported. The law also prohibits law enforcement officials from complying with ICE issued immigration detainers.