Idaho militia group arrive to 'secure perimeter, prevent Waco-style situation' at Oregon refuge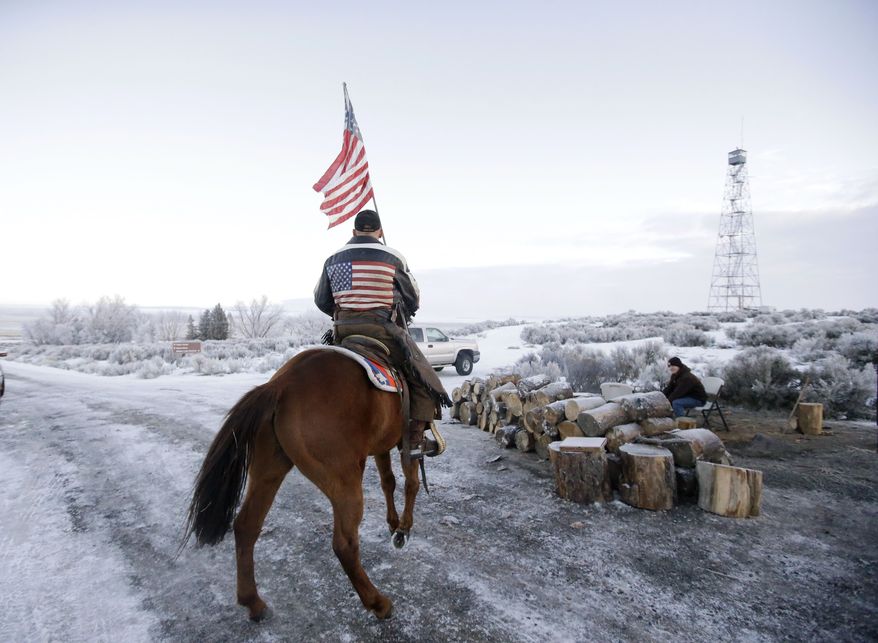 Members of an Idaho militia group arrived at an Oregon refuge on Friday as armed occupiers refused to leave the federal building outside Burns.
The "3% of Idaho" group's members will "secure a perimeter" around the Malheur National Wildlife Refuge, which has been occupied by an armed militia led by Ammon Bundy for seven days.
"They just keep an eye on everything that is going on" to make sure "nothing stupid happens," Mr. Bundy said Friday, The Oregonian reported.