Illegal Alien MS-13 Gang Members Charged in Murder of Teenager in Virginia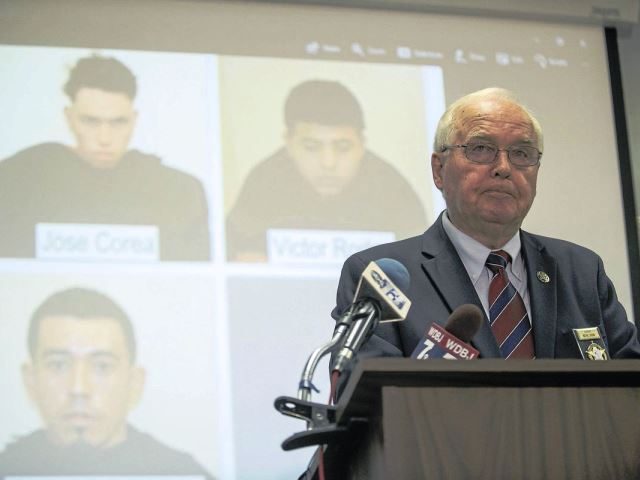 Three illegal alien MS-13 gang members are in a Virginia jail, charged with the murder of a teenager in Virginia.
Prosecutors charged the three Salvadoran men that belong to the notoriously violent MS-13 street gang with second-degree murder for their alleged roles in the death of 17-year-old Raymond Wood of Lynchburg, VA, according to The Roanoke Times.
Bedford County Sheriff Mike Brown announced on Friday afternoon that deputies arrested and charged Victor Arnoldo Rodas, 19, Jose Coreas-Ventura, 21, and Lisandro Posada-Vazquez, 24, with second-degree murder.
"Due to the fact that the subjects were undocumented illegal aliens and not locals, an inordinate amount of time and man hours was required to ensure the true identity of these individuals," said Brown during a news conference. "Investigators had worked closely with the Bedford County Commonwealth Attorney's Office, Lynchburg Police Department, Bedford Police Department, Virginia State Police, FBI, ATF, U.S. Marshalls office, Prince George County Maryland Police Department, Montgomery County Maryland Police Department, and the U.S. Department of Homeland Security."