Illinois justices overturn state's landmark 2013 pension law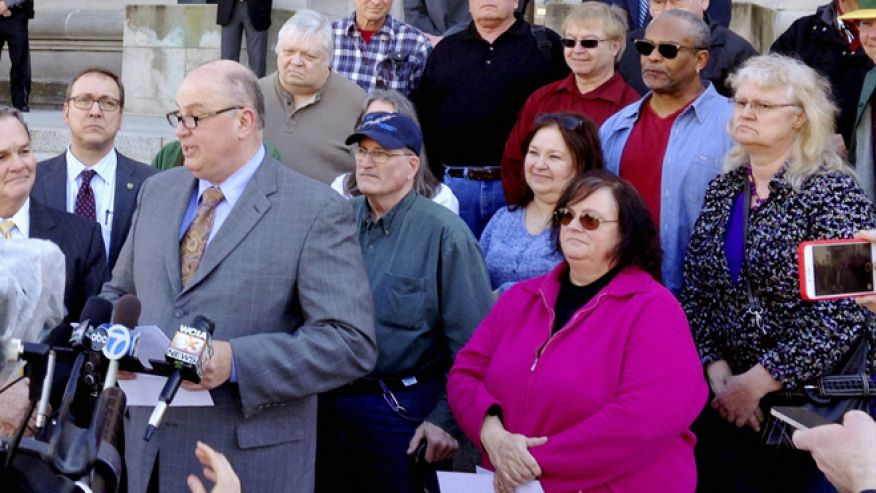 The Illinois Supreme Court on Friday struck down a 2013 law that sought to fix the nation's worst government-employee pension crisis, a ruling that forces the state to find another way to overcome a massive budget deficit.
In a unanimous decision, the seven justices declared the law passed 18 months ago violates the state constitution because it would leave pension promises "diminished or impaired."
"In enacting the provisions, the General Assembly overstepped the scope of its legislative power. This court is therefore obligated to declare those provisions invalid," Justice Lloyd Karmeier said in writing the court's opinion.
The decree puts new Republican Gov. Bruce Rauner and Democrats who control the General Assembly back at the starting line in trying to figure out how to wrestle down a $111 billion deficit in what's necessary to cover its state employee retirement obligations. The hole is so deep the state has in recent years had to reserve up to $7 billion — or one-fifth of its operating funds — to keep pace.