In day of pro-Trump rallies, California march turns violent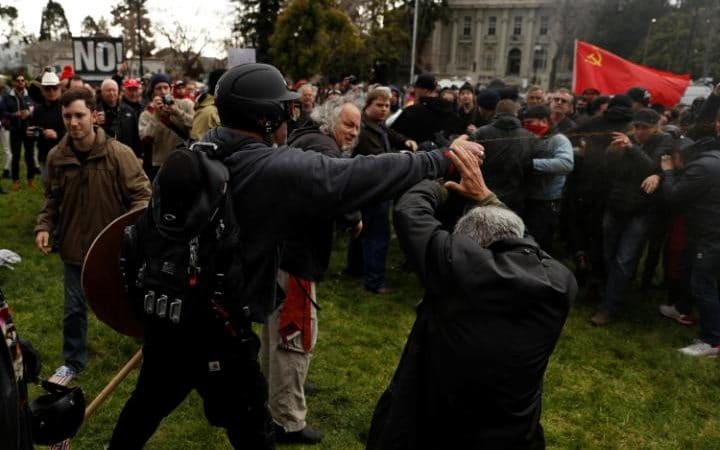 Supporters of Donald Trump clashed with counter-protesters at a rally in the famously left-leaning city of Berkeley, California, on a day of mostly peaceful gatherings in support of the U.S. president across the country.
At a park in Berkeley, across the bay from San Francisco, protesters from both sides struck one another over the head with wooden sticks and Trump supporters fired pepper spray as police in riot gear stood at a distance.
Some in the pro-Trump crowd, holding American flags, faced off against black-clad opponents. An elderly Trump supporter was struck in the head and kicked on the ground.
Organizers of the so-called Spirit of America rallies in at least 28 the country's 50 states had said they expected smaller turn-outs than the huge crowds of anti-Trump protesters that clogged the streets of Washington and other cities the day after the Republican's inauguration on Jan. 20.
"There are a lot of angry groups protesting and we thought it was important to show our support," said Peter Boykin, president of Gays for Trump, who helped organize Saturday's rally in Washington.