In New York, Gun Owners Balk At New Handgun Database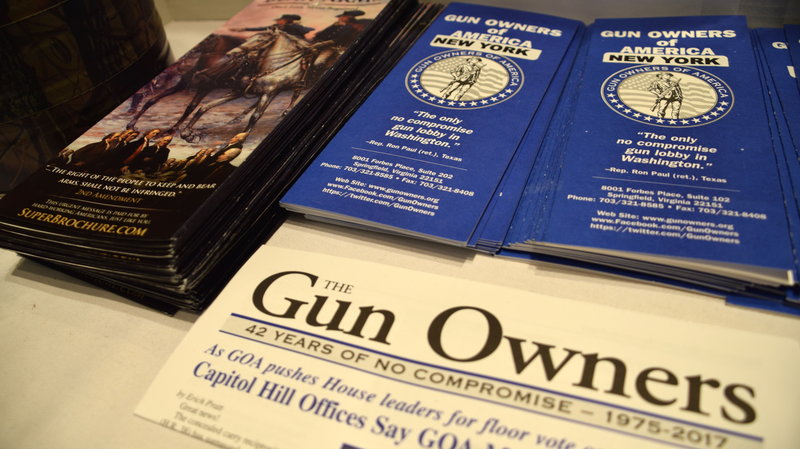 This week marked the official deadline for more than 370,000 handgun owners in the state of New York to register those guns with state police. New York is trying to use that information to build a comprehensive record of gun owners — something only one other state has done. The database that California started in 2007 has gotten mixed reviews.
New York Gov. Andrew Cuomo, a Democrat, has said he wants to make sure that people who can't legally own guns – those with criminal convictions, serious mental health issues, or active restraining orders — aren't somehow falling through the cracks and holding onto their firearms.
Anyone who took out a handgun license in New York before 2013 — the year the state passed a landmark gun control law — had to contact state police by Jan. 31 or risk criminal charges. That's caused a real backlash, particularly among rural gun owners, who don't entirely trust their state's intentions.
The Albany Gun Show is a winter fixture in upstate New York. On the show's opening day in mid-January, Tom King, president of the NRA-affiliated New York State Rifle and Pistol Association, posted up beyond all the folding tables stacked with rifles and holsters.