Indiana legislative staff face some limits on carrying guns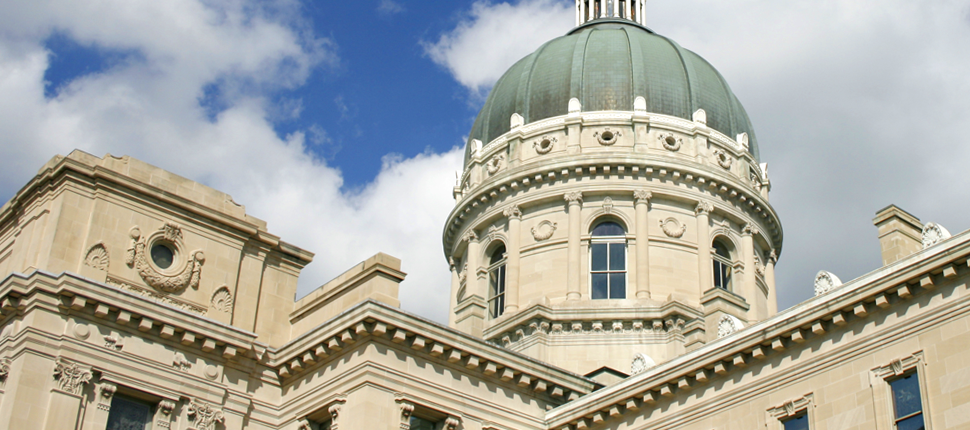 Hundreds of legislative employees can now carry handguns at the Indiana Statehouse and adjacent state office buildings, but with some limitations.
Lawmakers passed a measure this year, allowing those who work for the House, Senate, Legislative Services Agency and Lobby Registration Commission to bring guns to work with a valid state permit. The measure affects more than 470 employees.
"It's a constitutional right. I think everyone's right to protection should be recognized in the Statehouse," said Republican Rep. Jim Lucas of Seymour, one of the new law's sponsors. "Legislators aren't any different than the people. Our lives are no more important."
A section of both the House and Senate policies say employees are prohibited from bringing handguns into any meeting related to personnel matters, including evaluations, disciplinary action and human resource discussions. Employees are expected to leave any guns at home in such situations. They can also be disciplined for "reckless behavior with a handgun, including accidental discharge or open carry of a handgun."