Iowa governor collapses at event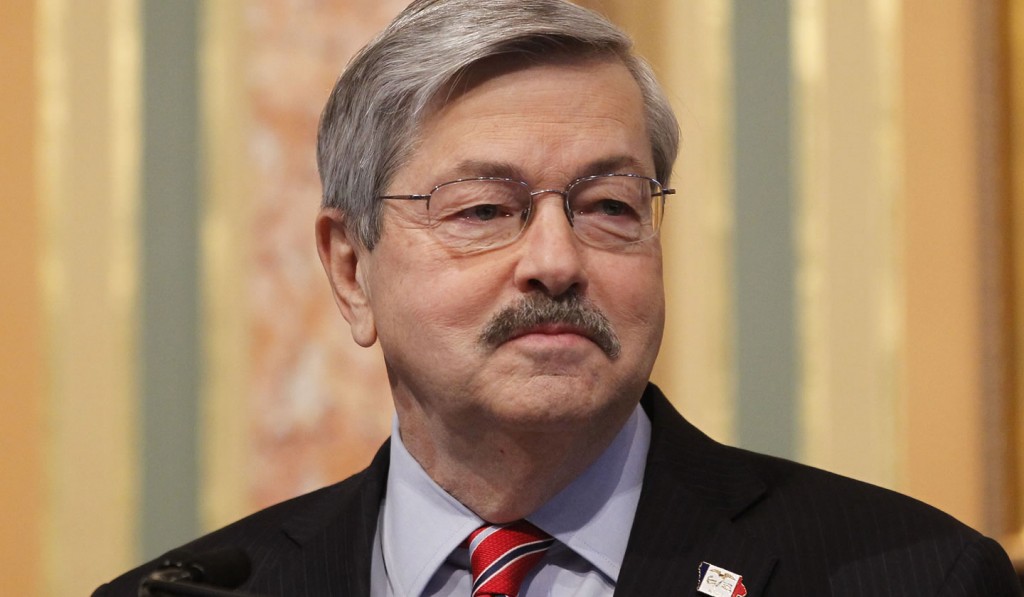 Iowa Gov. Terry Branstad (R) was taken to a hospital Monday after falling ill at an event.
"The governor was conscious and alert during the transport to the hospital," his office said in a statement. "The governor had been suffering from the effects of a cold for a couple of days."
A photo published by The Des Moines Register showed an ashen Branstad, 68, being transported on a stretcher. The newspaper reported that the governor had spoken in a hoarse voice at his regular news conference Monday, but that he otherwise did not appear ill.
Branstad collapsed while speaking at the event, according to a tweet from a Register reporter. The newspaper reported that Branstad has improved his diet and monitored his health closely since a heart attack.