Iowan accused of desecrating US flag in oil pipeline protest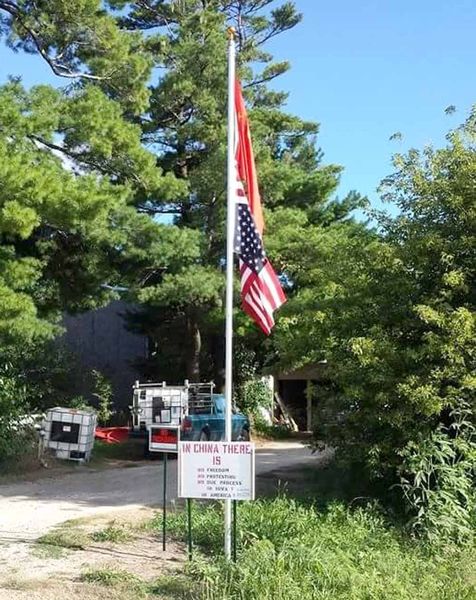 SOMERS, Iowa – An Iowa man who flew a U.S. flag upside down under a Chinese flag to protest future placement of an oil pipeline near his home has been charged with desecrating the American banner.
Homer Martz told The Messenger the pipeline will be placed without his consent next to the well supplying his Calhoun County home south of Somers. Under Iowa law flag desecration is a misdemeanor punishable by up to 30 days in jail.
Martz noted on a sign that China has no freedom and told the newspaper he would have taken down the flags if he'd known about the law. Court records don't show his trial date.