Iran Dispatching Warships To Yemen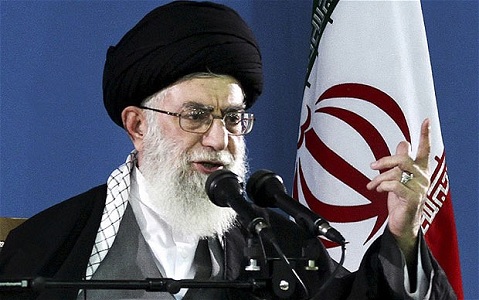 Iran dispatched a naval destroyer and another vessel Wednesday to waters near Yemen as the United States quickened weapons supply to the Saudi-led coalition striking rebels there, underlining how foreign powers are deepening their involvement in the conflict.
Iran's English-language state broadcaster Press TV quoted Rear Adm. Habibollah Sayyari as saying the ships would be part of an anti-piracy campaign "safeguarding naval routes for vessels in the region."
The maneuver comes amid an intense Saudi-led Gulf Arab air campaign targeting the Yemeni rebels, known as Houthis, who come from a Shiite sect. Critics say Shiite power Iran backs the Houthis, though both the Islamic Republic and the rebels deny any direct military assistance.
Speaking a day earlier in the Saudi capital, Riyadh, U.S. Deputy Secretary of State Antony Blinken blamed the violence in Yemen on the Houthis, and forces loyal to former President Ali Abdullah Saleh, saying that the U.S. is committed to defending Saudi Arabia. …