It's Official: Matt Bevin Completes Shock Victory in Kentucky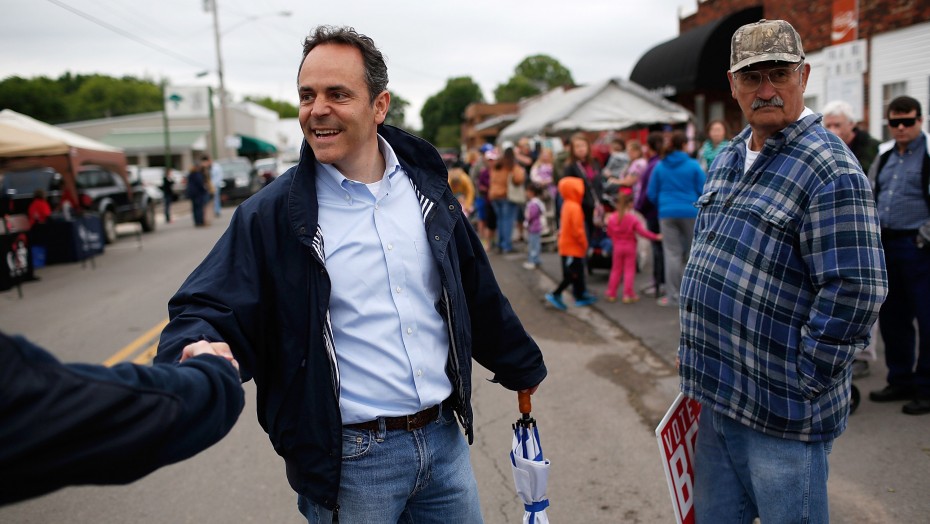 Matt Bevin is officially the Republican nominee for Kentucky governor.
Nearly two weeks after the May 19 primary election, state Agriculture Commissioner James Comer said Friday morning he had conceded. Comer had requested a review of the vote results due to the extraordinarily narrow margin, but when the recanvass was completed Thursday, Bevin still claimed an 83-vote lead over the onetime primary favorite.
"Within minutes of receiving the results of the recanvass, I called Matt Bevin to concede and congratulate him on a hard-fought victory," Comer said in a statement.
Comer also praised Bevin for running "a clean campaign," after a primary that turned ugly between Comer and a third contender, former Louisville Metro Councilman Hal Heiner, after one of Comer's former college girlfriends accused him of physical and mental abuse. Comer "enthusiastically" offered his endorsement to Bevin on Friday. Bevin is scheduled to hold a press conference Friday morning at the Kentucky Republican Party headquarters in Frankfort with the Republican nominees for other statewide offices.