John James rises in Michigan Senate race after Fred Upton's exit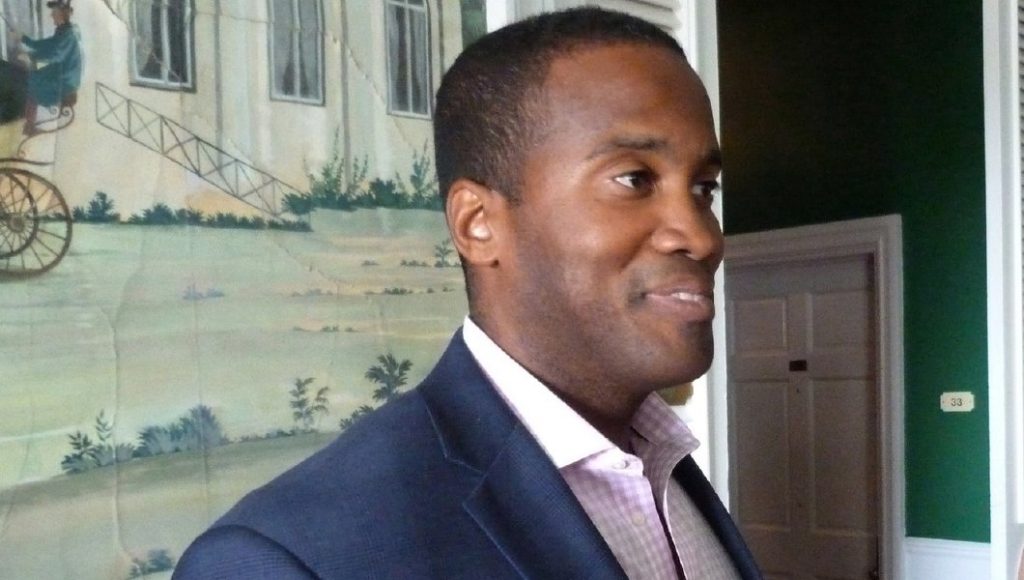 Businessman and combat veteran John James has the inside track to the Republican nomination for Senate in Michigan after Rep. Fred Upton dropped plans to run and opted for re-election to the House.
James, a first-time candidate, outperformed Upton in public and private polling. That Republican primary voters prefer a novice outsider to a respected lawmaker with a lengthy record of accomplishment reveals the extent to which rejection of the political establishment is dominating GOP politics.
"You want someone who is real. That's how President Trump got elected," said Rep. Paul Mitchell, R-Mich., who broke ranks and endorsed James over Upton when the congressman was still considering a Senate bid, in an interview with the Washington Examiner.
James, 36, who is African American, is impressive. Many Republicans believe he could offer Sen. Debbie Stabenow, D-Mich., the toughest race of her career, if he can maintain his polling position until the August primary.