Kansas militia member notified feds after talk of violence, prosecutors say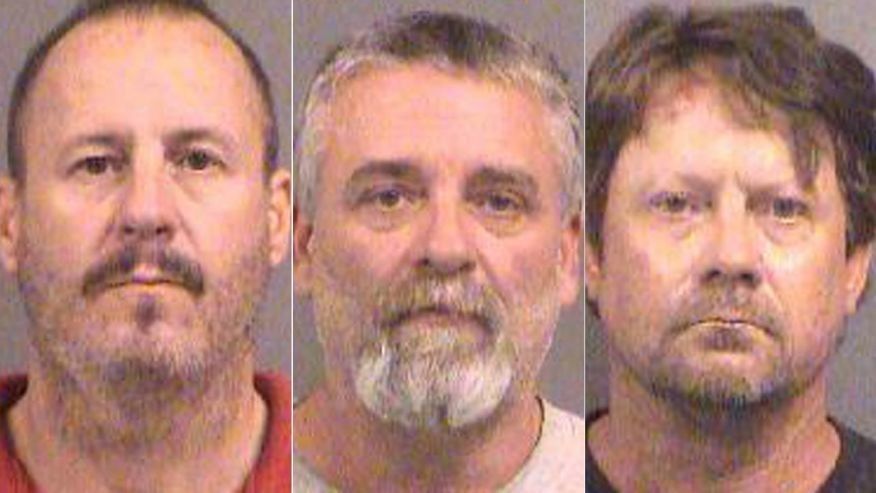 WICHITA, Kan. – An anti-Muslim militia group in Kansas calling itself "The Crusaders" first came to the government's attention when one of its members, alarmed by the heightening talk of violence, contacted FBI agents and became a confidential source, prosecutors said Thursday.
The new details came in a government court filing in the case of three men accused of conspiring to detonate truck bombs at an apartment complex where 120 Somali immigrants live in the western Kansas meatpacking town of Garden City. The government wrote that the men, two of whom are due in court Friday and the third Monday, should stay behind bars until trial because they pose a "substantial danger" to the community.
Patrick Stein, 47; Gavin Wright, 51; and Curtis Allen, 49, are all charged with conspiring to use a weapon of mass destruction. They were arrested Friday in what the government says was a foiled plot to attack the apartment complex, where one unit is used as a mosque, on Nov. 9 — the day after the election. Prosecutors also said the men were planning other actions, and that one man was willing to kill another's girlfriend to protect the conspiracy.