Kasich defend Medicaid expansion, Common Core standards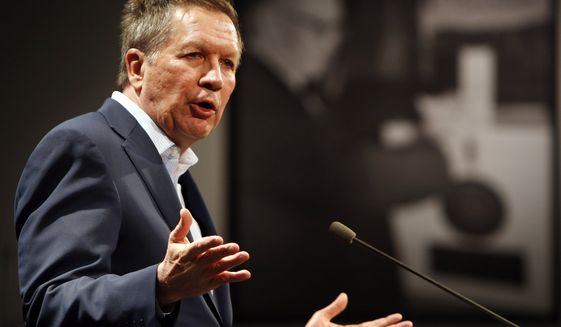 Ohio Gov. John Kasich on Friday defended his decision to expand Medicaid under Obamacare and pushed back against the idea that Common Core education standards have allowed the federal government to have more control over the education system.
Conservatives have criticized the Republican governors that have accepted the Medicaid money and for supporting Common Core.
But Mr. Kasich, speaking at the National Review's Ideas Summit in Washington, dismissed the criticism, saying that the mentally ill, drug addicted and working poor have benefits from the additional Medicaid funds.