Kelli Ward Grows Conservative Support Against John McCain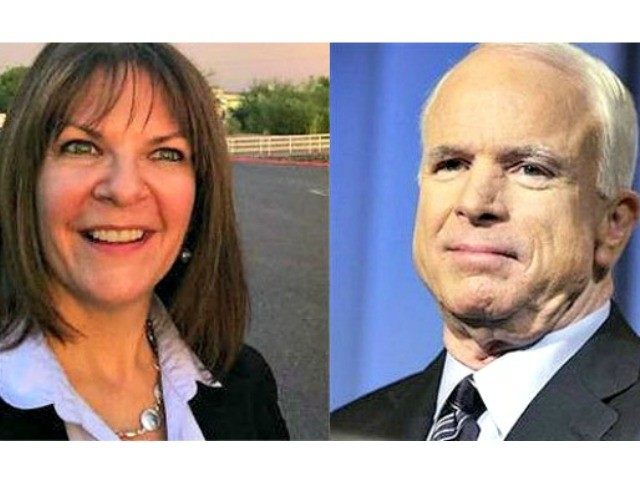 Conservative Campaign Committee PAC came out swinging against entrenched Sen. John McCain (R-AZ) and his bid for re-election against conservative Arizona State Senator Kelli Ward (R-Lake Havasu City) in a Saturday email urging PAC supporters to back Ward.
The practicing emergency room physician recently returned from a trip to Washington, D.C. during which she met with conservatives pressing for their support.
"The momentum is building for Conservative Republican Kelli Ward and with your help we can win this race! The most recent Gravis Marketing Survey shows Kelli Ward leading John McCain among Republican voters by a 9-point margin, 45% – 36%," reads a portion of the CCC PAC message.