Kentucky GOP OKs caucus, allows Rand Paul to seek 2 offices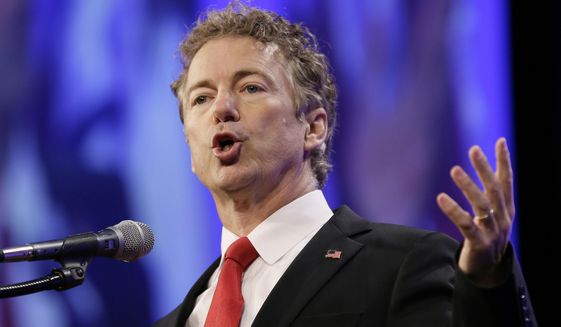 FRANKFORT, Ky. — The Kentucky Republican Party has agreed to hold a presidential caucus for Rand Paul — but only if he shows them the money.
The party's executive committee approved a proposal on Saturday to hold a presidential caucus on March 5. The plan would let Paul run for president and re-election to his Senate seat at the same time without violating state law that bans candidates from appearing on the ballot twice in the same election..