KKK plans to disrupt Black Lives Matter rally in the Hamptons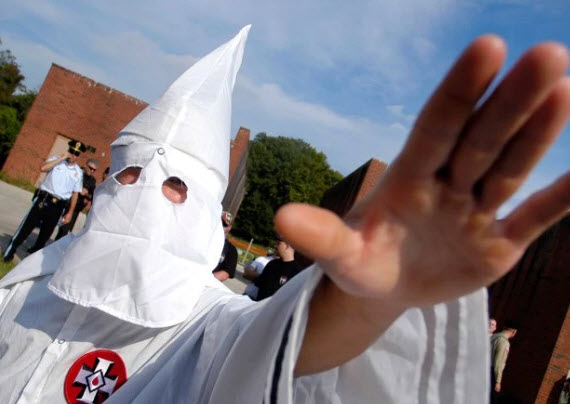 The Klu Klux Klan is coming to the Hamptons.
The hate group — which says it has some 2,500 members on Long Island — is planning to disrupt a Black Lives Matter rally scheduled for noon Sunday at the traffic circle near Village Hall in Westhampton Beach, according to Patch.com.
Gary Monker, the Exalted Cyclops Chief Officer of the KKK's New York chapter, told Patch on Tuesday that Black Lives Matter and the Black Panthers group aren't who they say they are.
"[They are] a contradiction," Monker told Patch. "They always say they have peaceful protests but nothing is ever peaceful. They rape, pilfer, loot. They're rioting and using this as an excuse to do wrong. It's not right."
Black Lives Matter officials argued that their rallies are always peaceful.