Las Cruces police investigate explosions near Calvary Baptist, Holy Cross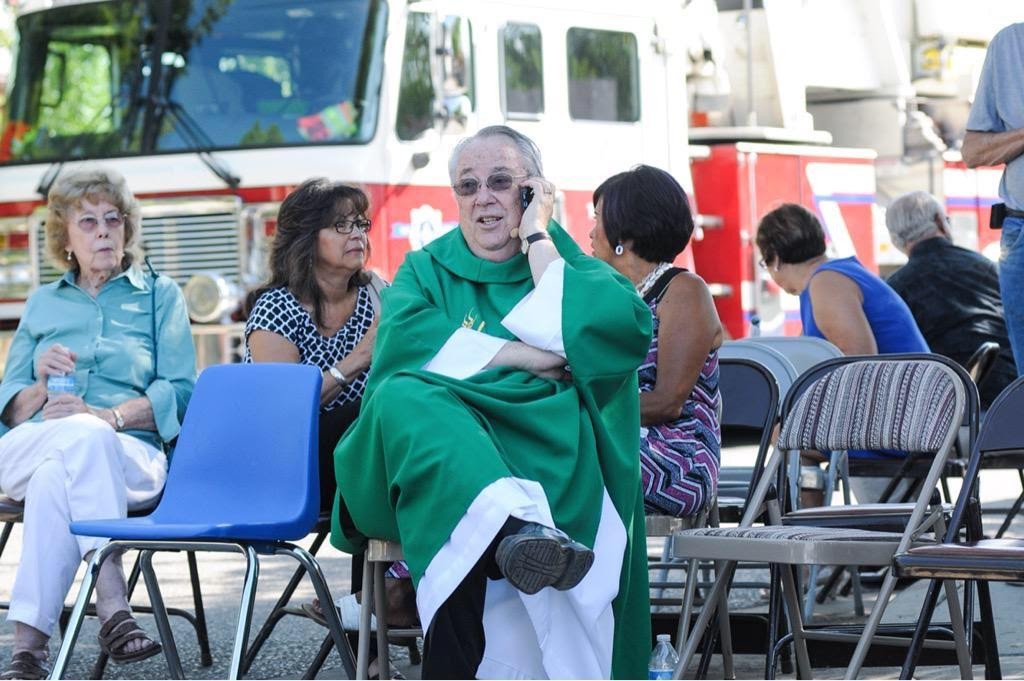 LAS CRUCES >> Explosions about a half hour apart shattered the serenity of morning services at two Las Cruces churches Sunday, but caused no injuries and only minor damage, police said.
The explosions happened at Calvary Baptist Church, 1800 S. Locust, shortly after 8 a.m. and Holy Cross Catholic Church, 1327 N. Miranda, about a half hour later. The explosion at Holy Cross took place in a trash can just outside the entrance of the church as services for the 8 a.m. Mass were taking place.
Monsignor John Anderson had been in the part of the service where communion is passed.