Latest Government Figures: The Rich Got Richer And Everyone Else Got Poorer Last Year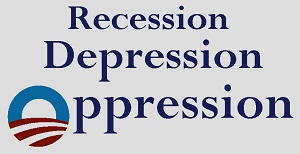 Most Americans' incomes continued to fall last year, but the richest 20 percent saw theirs rise, a new Labor Department report showed Thursday.
The average pre-tax income fell 0.9 percent from the same period a year earlier, to $64,432.
But broken down into quintiles, those in the top 20 percent of incomes saw their money stream grow by 0.9 percent to $166,048 on average.
Every other group lost ground, with the bottom 20 percent losing the most: their average income dropped 3.5 percent to $9,818.
Those losses came despite an economy that was picking up pace and generating well over 200,000 jobs a month last year.
While the majority of incomes fell, consumer spending, which accounts for about two-thirds of US economic activity, rose 1.0 percent on average…