Legislator responds to liberal editorial writer's call for his execution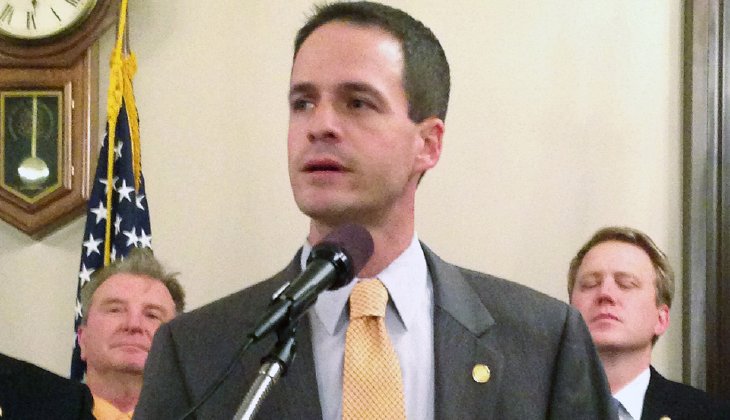 After a liberal editorial writer said Republican members of the Michigan House of Representatives should be killed, the state's speaker of the House is calling for an apology.
"The 109 men and women in the Michigan House of Representatives are hard-working people, dedicated public servants and role models to children in their community," Speaker of the House Kevin Cotter, R, said in a statement. "But to Stephen Henderson of the Detroit Free Press, they are monsters who deserve to be tortured and killed. … This sort of mentality is pig-headed and wrong, and his statement is appalling. House members deserve an apology from Mr. Henderson, and so do his readers and colleagues."
Henderson wrote Saturday that GOP members of the Michigan House should be rounded up. "Sew them into burlap sacks with rabid animals, and toss them into the Straits of Mackinac," Henderson wrote Saturday. "That's harsh. Maybe. But isn't that what the Romans or Greeks or some other early practitioners of democracy used to do with solicitous and unprincipled public officials?"
Henderson later claimed on Twitter his words were only hyperbole and not meant to be taken literally, but he didn't apologize for or retract his column.