Luther Strange Lobbied For Trade Deal That Drained Thousands Of Alabama Jobs To Mexico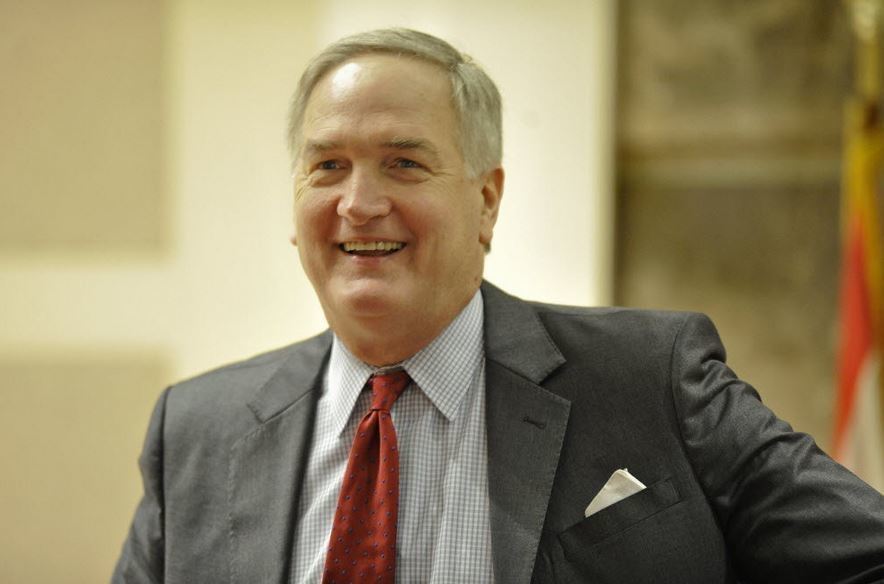 For over one hundred years, Alabamians manufactured clothing in Alexander City for a company called Russell. Today you can still buy Russell Athletic gear in "Alex City" but it won't be made locally.
It will likely be made by workers in Honduras, El Salvador, or China.
In a strange twist of fate, one of the key figures who helped bring about this transfer of jobs out of Alabama is now campaigning for the Senate seat formerly occupied by Jeff Sessions. Even stranger still, his campaign ads promise that he will "Kill Unfair Trade Deals."
His name is Luther Strange.
The company now known as Russell Brands was founded in 1902 by Benjamin Russell on the ashes of Alex City's business district, which had suffered a devastating fire months earlier. Russell expanded and thrived in the decades that followed, eventually becoming the largest manufacturer of athletic apparel and uniforms in the country. It became, at one point, the exclusive producer of uniforms for Major League Baseball.